About Rianne Kuik
We all experience feelings of fear, insecurity and shame. At work as well as in our private lives. For a long time, I thought I was the only one struggling with this. In practice, this meant I was primarily focussed on pleasing other people and trying to meet others' expectations.
And not without success… After my degree in Commercial Economics, this led me to a great career, going from temp consultant to director at USG People.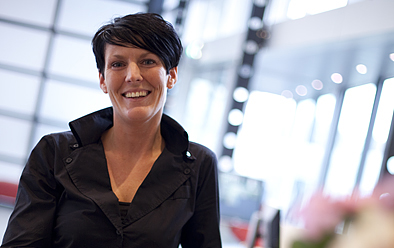 "Who you are, is how you lead."
Changing tack
After a reorganisation in 2011, I was made redundant. For me, this was the moment to change tack and listen to that little voice deep inside me that said there had to be a different way. Because as perfect as my life may have appeared, inside I often felt insecure, doubting if what I did was good enough.
In 2012, I decided to become an entrepreneur, starting daretoconnect.nl a year later. The work of Dr Brené Brown, and the results of her research into courage, vulnerability, shame and empathy, particularly in a corporate environment, are an important source of inspiration. In 2019, I was trained by Brené Brown herself and became a Certified Dare to Lead™ Facilitator.
With daretoconnect.nl, I inspire and support leaders and their teams in developing and implementing the leaderships skills necessary for business success and growth.
I live in Hollandscheveld, together with Robert and his children Hidde and Marije.
Rianne's story
Click on the arrow to look through my photo album.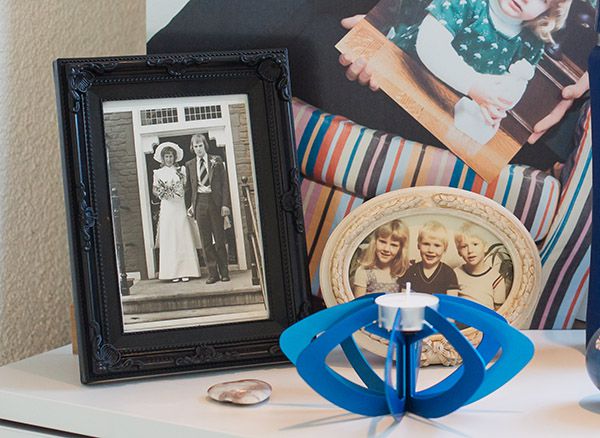 1. Born the eldest and only daughter in an entrepreneurial family
In this picture, you see my parents and me, with my 2 younger brothers Herwi and Martijn. I was born in Slagharen and moved to Hollandscheveld when I was 7. Even though we moved only 10 kilometres away, to me, it felt like a move to the end of the earth. The reason for the move was the new location of my parents' company. It offered us the opportunity to live near the business.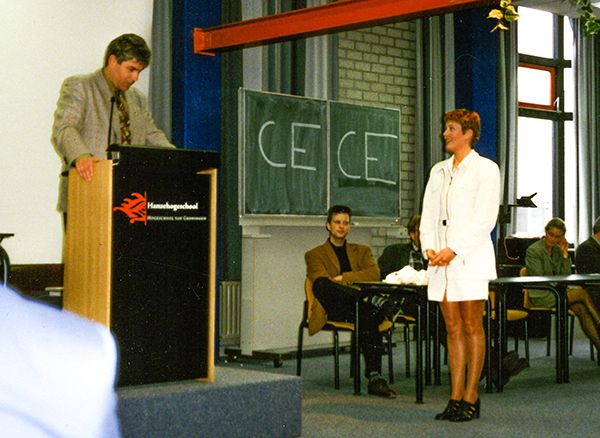 2. Diploma ceremony Hanze University of Applied Sciences CE
In 1998, I received my Bachelor's degree in Commercial Economics. With a job as Sales Promotor at Willem van Rijn HE in Amsterdam in the pocket, I left Groningen and moved to Wageningen.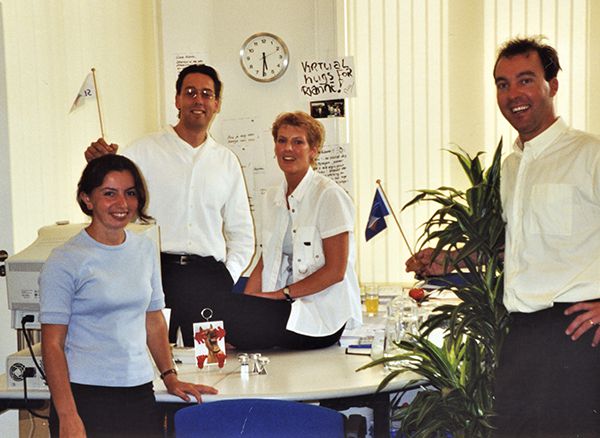 3. Start People Nijmegen
For over 13 years I was employed by listed company USG People. I started as a temp consultant with Start People Technical in Nijmegen. This picture shows me in 2000 with my colleagues there. Start People and my relationship at the time prompted my move to Nijmegen.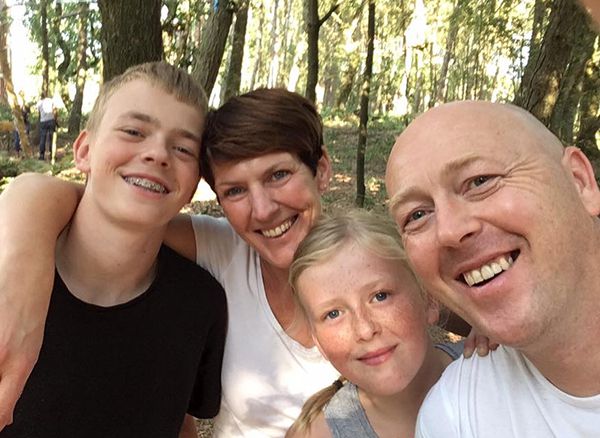 4. The love of my life
In 2009, I met the love of my life. With my love for Robert, my bonus children Hidde and Marije entered my life. Three and five years old at the time, cool teens by now. The picture shows us during a climbing trip.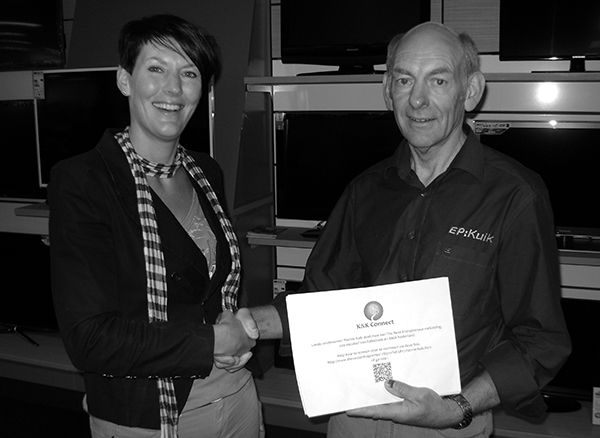 5. Independent entrepreneur
After a reorganisation, I decided to start out on my own. A move into my parents' footsteps. The photo shows me with my dad. We were pictured for the regional newspaper because I entered a local competition for new entrepreneurs in 2012.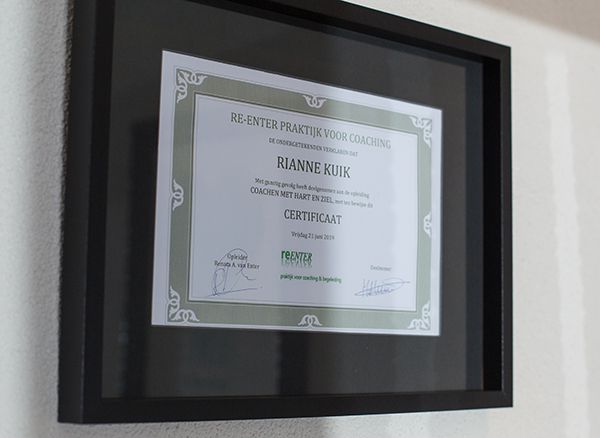 6. Coaching with Heart and Soul
In 2018, I followed the year-long programme Coaching with Heart and Soul. During the programme, systemic work, TA and NLP take centre stage. The picture shows the certificate I received after completing the programme. In 2020, I started the advanced course.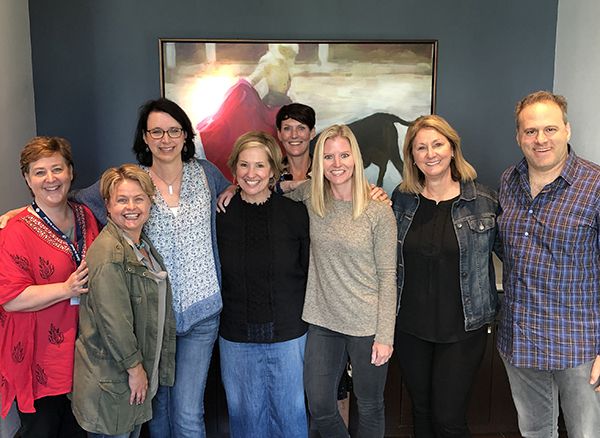 7. With Brené Brown and my classmates
In 2019, I was trained by Brené Brown in San Antonio, Texas, and became a Certified Dare to Lead™ Facilitator. In the picture, you can see the people I shared this intensive experience with.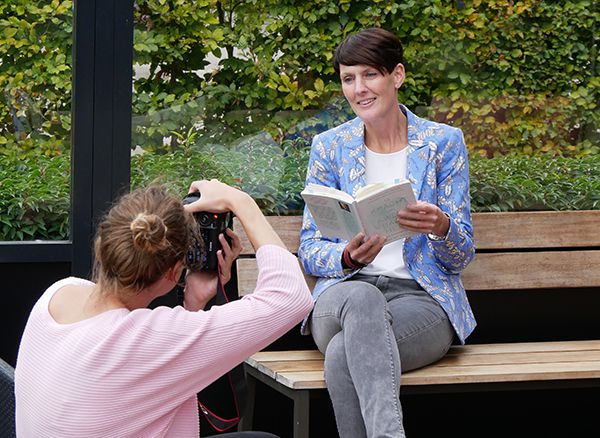 8. Be visible
Thanks to Britt Noppen at Publiekfabriek and Djana Djordjevic at Reveal your Brand, 2019 saw the rise of my (online) visibility. Amazing how these women helped shape my brand.
Want to know more?
Developing your leadership skills, that is what I want to help you with. I inspire, train, coach and guide leaders and their teams in developing and applying the courage and connection this requires.